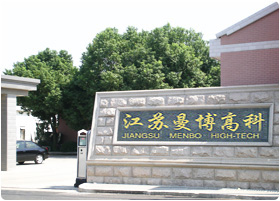 Our company is a high-tech industrial enterprise, integrating researching, developing and manufacturing high-level protective products, including two major departments: high-level protective products department and knitted/woven products department.
Being market-oriented. as a multinational supplier, we have own brand 'MENBO

' and our bulletproof products have achieved the international standard -- American NIJ0101.06 standard. We are specialized in producing different types of military, police and civilian protective products, such as soft body armour, hard body armour, composite body armour, anti-stab vest, etc. Our company has strong research and development capabilities; it is founded by a UK doctor of international protective field who cooperates with a number of well-known experts and professors around the world. We keep good relationships with worldwide famous material suppliers, and use the most advanced special high-performance materials with high strength and high modulus, in order to guarantee that our products could always be in the international leading level.
Formerly known as Changzhou Yang Yong Textiles Co.Ltd., our company has been producing and exporting knitted fabrics for many years. The fabrics include velvet, single jersey, rib, mesh, fleece, terry, etc. With the expansion of the industrial scale, a high-tech industrial enterprise of special protective products has been established; we focus on the research and development of product serialization and constantly improve the innovation and manufacture capabilities, wholeheartedly providing customers with the latest and best products. Adhering to the new cultural philosophy of 'people-oriented, pursuing excellence', we are willing to cooperate in good faith with people from all walks of life at home and abroad and create a bright future together!